Character rotation and poses for our weight-lift-toss assignment. I'll probably post her again sometime with the back pose and outlines.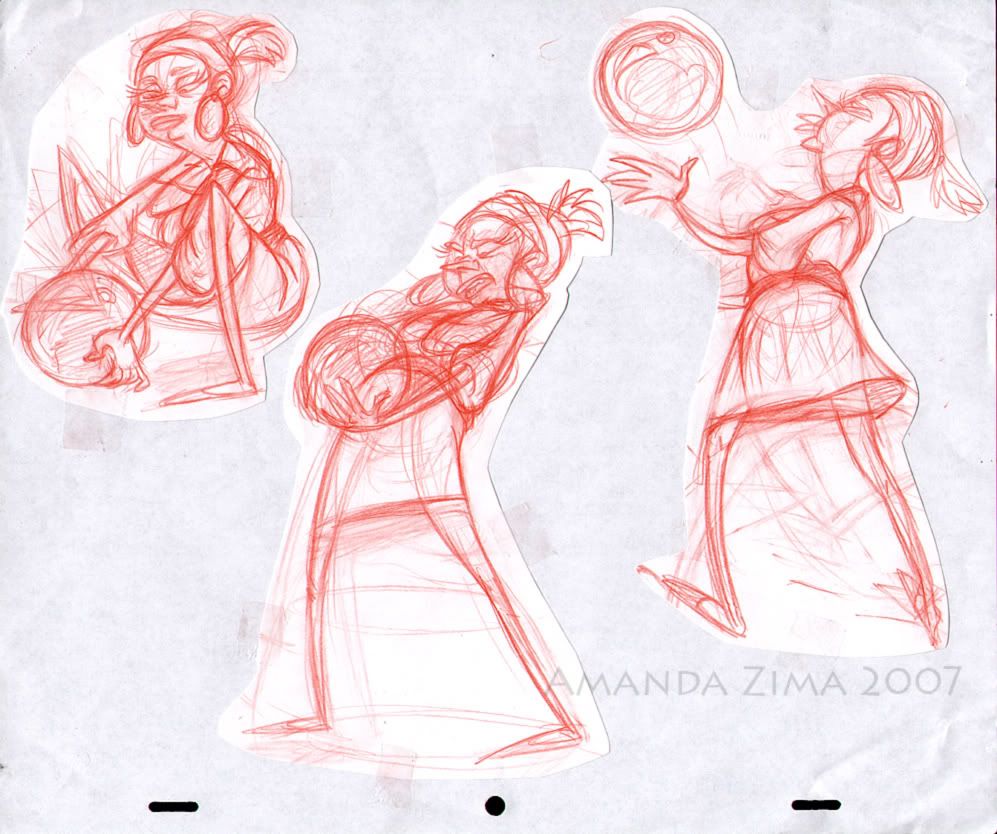 The various animals came to our school from the zoo. I only really got around to drawing the camel.
And an opencanvas sketch that turned painterly, which I have been trying to finish for a while now, but doesn't seem like that'll happen soon, so I'll just post it-as-is. You don't even know how many arms and hands I went through. And they still turned out cruddy. Maybe some day I'll finish it..