I guess it'd be about time I showed some character stuff for my film.
The pond sprite it pretty much locked to this design (slight variations here and there), not to these colours yet though.
And just a pass for the little girl. I still have to play around with it and get comfortable drawing her. Well both, really. The pond sprite has been the same since the summer
(and I had sneakily put her in my banner!)
, though the little girl showed up in the story once school started.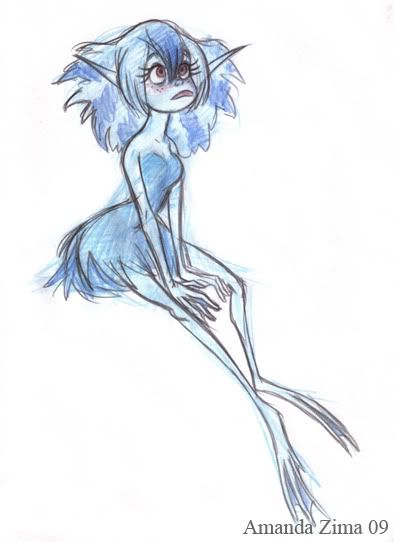 Some kinda boring recent life drawings and quick hand drawings from being completely bored in an elective class :|