Thanks for all the comments on my film! I'm glad it got a good response but I'm definitely ready to move on and do something different.
While waiting around for work to get figured out, I had planned on doing a Shere Khan animation, just a very short lip sync to get back into dialogue, but Shere Khan is really hard to draw D: Really. Hard. I watched Jungle Book, looked at all the model sheets I had, and screencaps, and maybe it was the stress of waiting around hoping that the job situation will work out, but I just couldn't get his likeness when trying to draw him on my own, and I didn't want the animation to be made up of only the drawings from the model sheet :S
Anyway, so I had planned on making my own model sheets for him, but I only got around to doing one, which might be way off anyway. Hah. But then I put that idea aside and decided to do something of my own creation first to get warmed up, so I picked a piece of dialogue and drew up this dog. And I have been dying to animate some animals since my film didn't have any (fish doesn't count).
I started planning out the shot but then work was starting, so for now it's put aside as well.
So here are some drawings.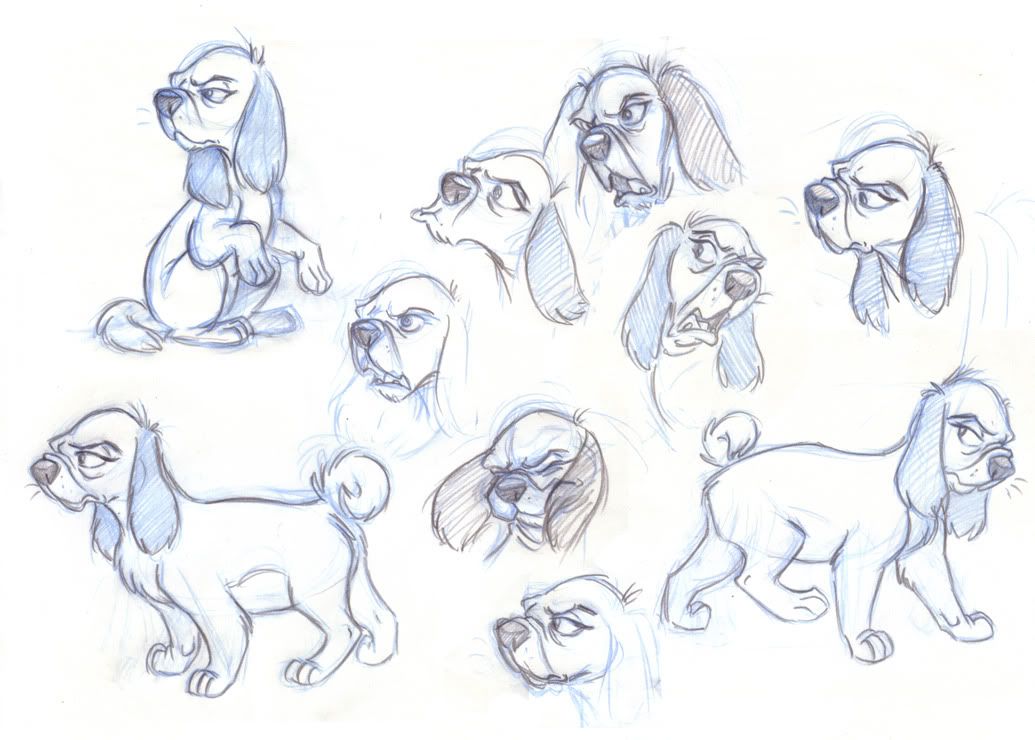 I do hope to get back to them when I have a moment 8)